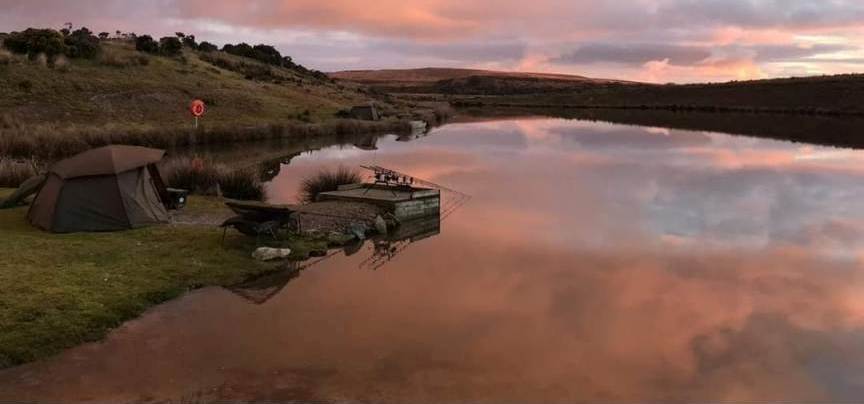 PLYMOUTH AND DISTRICT COURSE ANGLING CLUB
Click Here For Online Registration, Memberships and Peg Booking
Click Here For Committee Meetings Dates and Details
Plymouth and District Course Angling Club (padcac) is a nonprofit making fishing club open to all with an EA fishing license and who complete an application form and pay the current annual subscription fee. Our aim is to supply you guys with the leisure of fishing as a member or on a day ticket. We as a club provide you with several venues of which you can enjoy the art of fishing! We have 4 lakes at Cadover Lakes which includes the newly developed bottom lake, 1 lake at St Germans (based in Cornwall) and 1 lake at Filham park (Ivybridge). The club provides you with a wide range of different species in the lakes including... Carp, Roach, Trench, Chub, Bream, Perch, Rudd, Skimmers and even some eels!
Please visit NEWS AND UPDATES section
Please visit this section for updates on fishing during the Covid19 crisis, temporary changes to club rules, and all updates and changes regarding PADCAC and the archive section for older matters. We try to keep you up to date through this site and our
Padcac Public Facebook Page
Please visit LAKES section
The club has a policy of catch and release and anglers are expected to have a 30 inch net and landing mat or cradle, all end tackle must be safe and only barbless hooks to be used. If a club baliff or club member on production of their club membership book asks to see your end tackle please dont be offended, as we take fish welfare and management seriously.
Please visit the CLUB RULES section.
The club has matches throughout the year at various of our lakes and in some cases on other waters
Please visit the CLUB MATCHES section for dates, locations and rules.
There are parking facilaties and secure toilets at all our venues
We run work parties throughout the year to maintain the swims and the surrounding environment, whilst work party participation is not obligatory member volunteers are always welcome
The Club holds monthly meetings both in person at the Parkway Social Club, Ernesettle Lane, Plymouth, PL5 2EA at 7 pm and Zoom meetings.Click above link for details All members are welcome
The club runs free coaching sessions at Filham Lake in the summer months
Coaching is provided by two fully qualified and DBS checked fishing coaches.
SPECIMEN CATCHES
If you are fortunate enough to catch a specimen fish on one of the padcac lakes you can now report it using the link in the 'News and Update' section

Contact PADCAC